Welcome to SEAPROTRONIC, your MBC air conditioner general importer for Austria and Northern Italy. We are your experienced partner for marine air conditioning systems (purchase, installation, maintenance, etc.).
Benefit from our know-how, contact us and request an individual offer!
 QUALITY FROM AUSTRIA
OUR SERVICES
We at seaprotronic are more than happy to take care of your boat/yacht,
regarding all different areas of technology! With running guarantee!
Just contact us if you have for example problems with the air conditioning or with the electrical/hydraulic system on board. We will find the best and most convenient way, in terms of maintenance, service and repair, as well as refit and advice for interior design allowing you to get the maximum enjoyment out of your time on board!
This also guarantees the maintenance of value of your boat/yacht!
NOW NEW
KAIR CONDITIONING & REFRIGERATOR CHECK
(REFRIGERANT CHARGE)
by a state-certified technician!
NOW NEW
E-CHECK INCLUDING CERTIFICATE
(FOR INSURANCE OR SALE)
by a state-certified technician!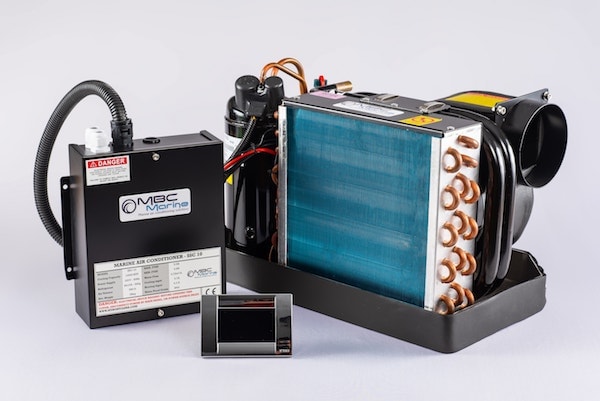 AIR CONDITIONING DEVICES
Cooler, heater and dehumidifer – everything with a single device. Our SSC device ensures the perfect temperature on board.
We at SEAPROTRONIC are the exclusive MBC importer for Austria and Italy.
OUR SSC MODELS
The MBC Marine SSC devices function as independent units with a heat pump. They are specifically designed to cool or heat one or more cabins. The MBC Marine SSC units are designed with a strong focus on ease of use, installation and maintenance. Their low weight and compact design allow a quick and easy installation in any suitable space for all types of boats.
The base plate of this series is made of stainless steel (AISI 316). This prolongers its lifespan and the absorbancy of condensation water. The standard version of SSC series is equipped with an elegant LCD backlight on the control panel.
All units are available in 5 models ranging from 6.000 BTU/h to 16.000 BTU/h.
SSC 06 | 6000 Btu/h
SSC 08 | 8000 Btu/h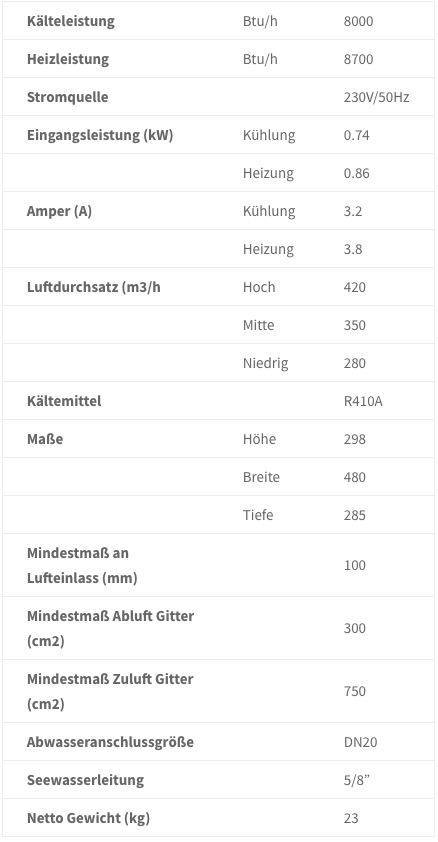 SSC 10 | 10.000 Btu/h
SSC 13 | 13.000 Btu/h
SSC 16 / 16.000 Btu/h
SPECIAL SOLUTIONS
We realize integrated, environmentally friendly and economic concepts of energy production, its usage and minimized waste, including water treatment allowing self-sufficient trips!
PROCESS AUTOMATION AND ENVIRONMENTAL PROTECTION
Contact us today for fuel consumption/gas optimization based on continuous emission monitoring!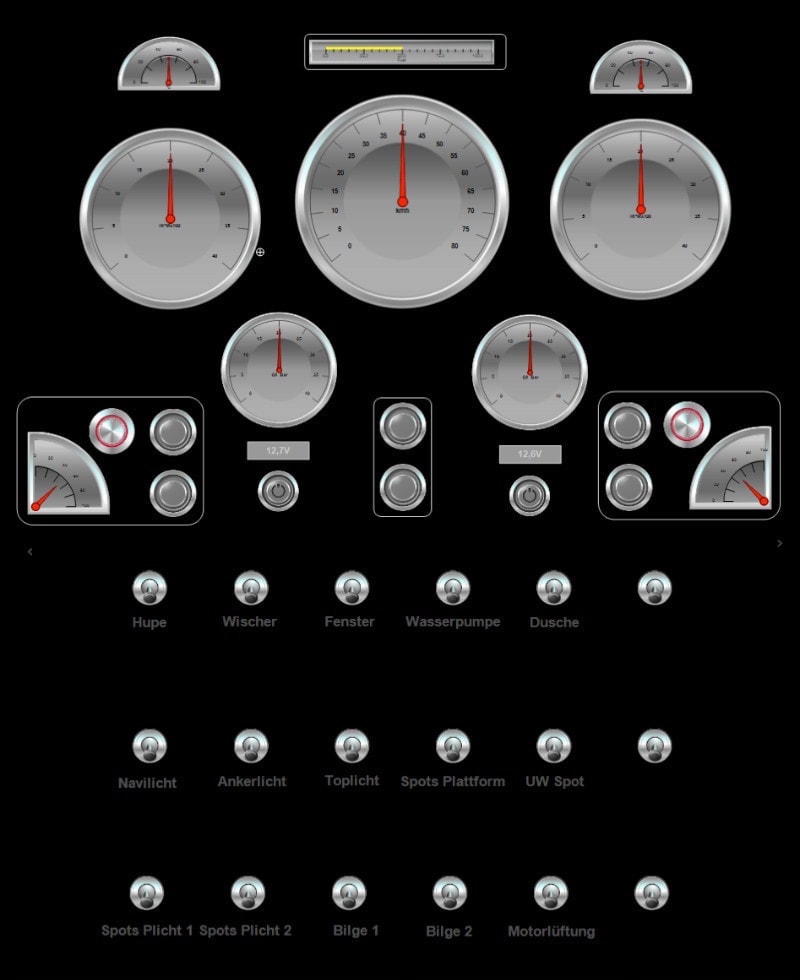 SPS PROGRAMMING,
VISUALIZATION AND
MONITORING
Well functioning distance radars in harmony with a micro-commander ensure safe landing and driving comfort! Digital visualization of all components on a touch display instead of analog instruments and switches eliminating contact errors and insensitive to humidity! And the best – they look very appealing!